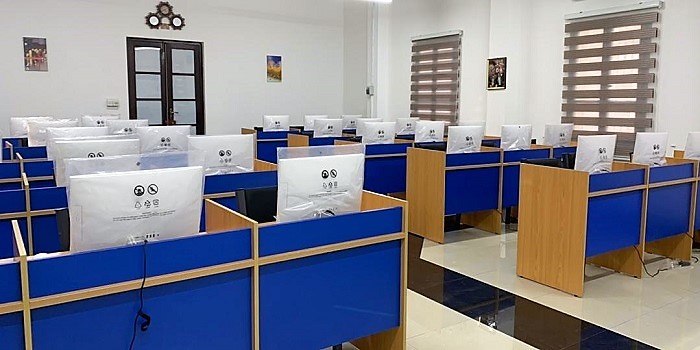 The Instructional Lab is a space with the sole purpose of assisting library patrons to easily, efficiently, and successfully locate, retrieve, evaluate and use information. It provides learning opportunities for library users enabling students and faculty to use library resources and facilities on their own or with limited assistance from information professionals.
This facility is open for bookings from University of Ghana (UG) faculty, staff, student-led organizations and the general public. Persons willing to rent the space must acknowledge the rules governing the space and then submit the room booking request form below.
Booking requests must be sent at least three business days prior to your first event date. A booking confirmation will be sent to the email address and Whatsapp Phone number provided.
Click here to Book the Instructional Lab