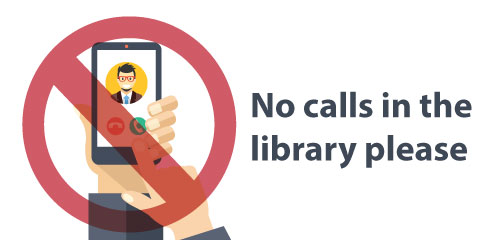 1. Silence is to be observed at all times within the precincts of
the library.
2. Smoking is forbidden in all parts ofthe library
3. No food or drink is allowed in any part of the library. This includes toffees, fruits, candies etc.
4. Bags, gowns, raincoats, umbrellas, cameras, scanners, tape recorders, etc.,must be deposited with the library staff at the entrance (East Alcove ) and a tag collected.
5. It must be noted that such items are deposited at the owners' own risk and the Library disclaims responsibility for any
loss of or damage to any items so deposited.
6. Firearms and other offensive weapons are not allowed into the Library.
7. Pets are not allowed in any part of the Library.
8. No seat shall be reserved by or for any reader. Any seat so reserved shall be cleared by the library staff for use by others.
9. Any book recalled shall be returned within 72 hours or fines wiII be imposed after three days.
10. Library staff will inspect any item being taken out of the library.
11. All users must enter and leave the library through the main entrance facing the University Square.
12. Users may not enter staff offices except invited by a staff member.
13. All borrowed materials are to be returned three days to the end of each semester.
14. Orderly conduct must be maintained at all times in all part of the library.